Hello fellow music fans! Picture this: the sun setting over the Pacific, palm trees gently swaying in the ocean breeze, the echoes of electrifying music in the air, and a sea of people moving to the rhythm. Welcome to Southern California's vibrant music festival scene! Let's dive headfirst into the ocean of live performances, crazy good vibes, and band merchandise.
We all know SoCal's reputation for hosting some of the most legendary music festivals. Coachella, anyone? But today, let's toss the spotlight around to illuminate some other rockin' music events that deserve a standing ovation.
Stagecoach Festival
If country music makes your heart strum, then Stagecoach Festival is your nirvana. This Indio extravaganza not only showcases the legends of country music but also the budding stars that are as fresh as a morning on the farm. Luke Bryan's closing set this year was a barnstormer that had us all shaking it for the man himself!
Survival Tip: Remember, it's a desert out there! Hydrate like you've just walked through Death Valley.
Lightning in a Bottle
For all you electronic music enthusiasts, Lightning in a Bottle offers an immersive experience of not just music but art, wellness workshops, and a heavy dose of spiritual upliftment. With multiple stages offering diverse lineups, it's a sensory feast! Noteworthy was the captivating performance by Random Rab on the Thunder stage, weaving magical, deep electronic grooves into the night.
Survival Tip: Pack your eco-friendly glitter, hydration pack, and an open mind ready to embrace all the quirks of this transformational festival.
Hard Summer
If you're more into a hip-hop and electronic music mix, Hard Summer is your ultimate summer destination. Located at the NOS Events Center in San Bernardino, this festival had an insane lineup this year. Kaytranada's set was nothing short of sublime, seamlessly blending genres and keeping the crowd bouncing throughout.
Survival Tip: The Californian summer can be brutal, so don't forget to slather on that sunscreen, wear a hat, and stay cool in lightweight clothing.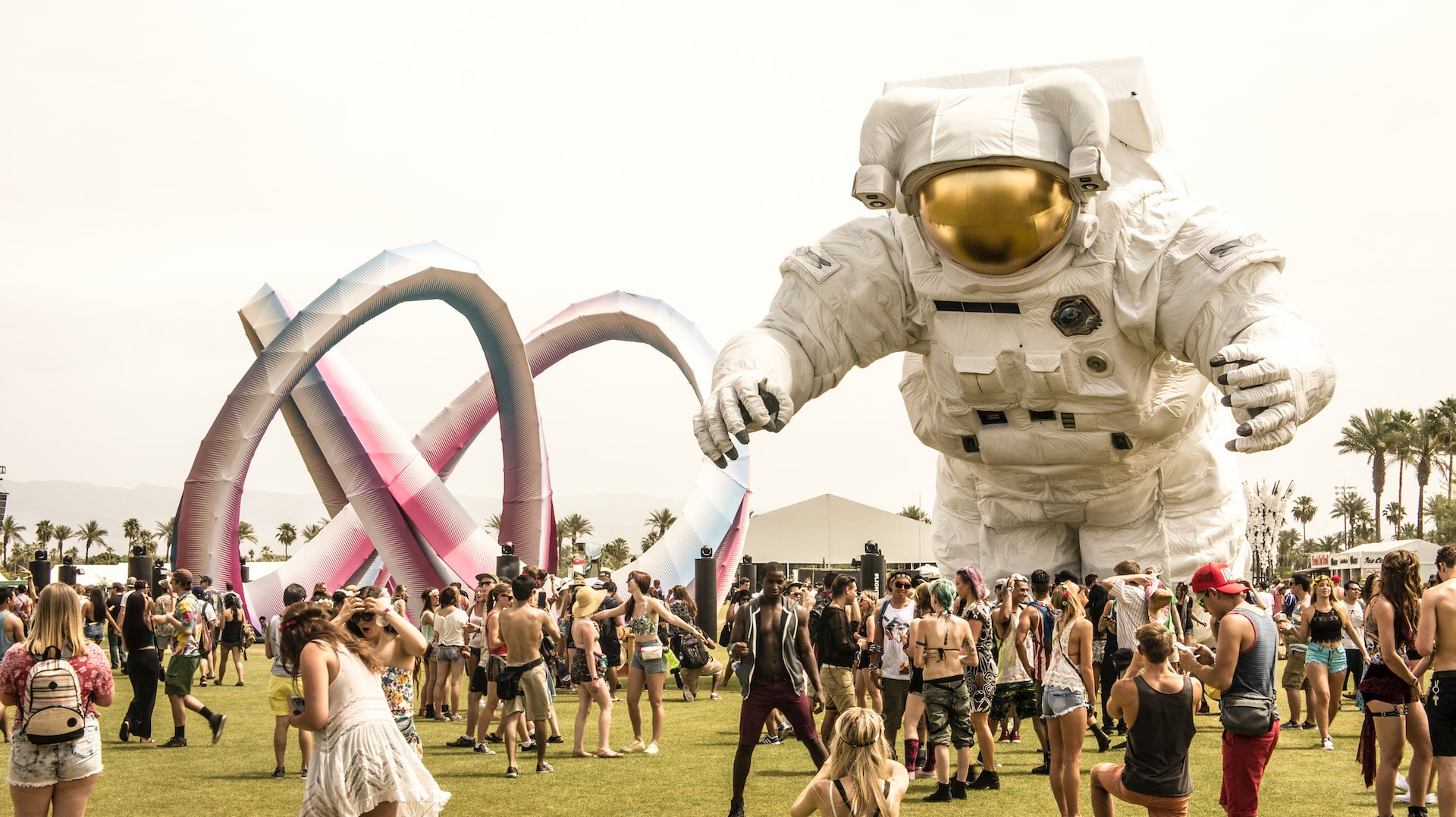 San Diego Soul Music Festival
This one's for the old souls out there. If you're all about smooth vocals, heartfelt lyrics, and can't resist a good saxophone solo, then San Diego Soul Music Festival is your jam. This year's standout was undoubtedly Erykah Badu, whose sultry voice and commanding presence were unforgettable.
Survival Tip: Comfort is key at this indoor festival, so wear your comfy shoes, and be ready to sway and groove all night long.
Aside from the festival-specific survival tips, here are a few more to keep in mind:
Pack Essentials: Bring portable phone chargers, wet wipes, hand sanitizer, a reusable water bottle, earplugs (protect those ears!), and a light jacket for cooler evenings.

Transportation: Check out shuttle services if available, and always designate a sober driver. Safety first, folks!

Venue Navigation: Familiarize yourself with the venue's layout. Locate the restrooms, food stalls, water refill stations, and first-aid tents.

Stay Hydrated and Fed: Drink plenty of water throughout the day, and don't forget to eat. Dancing for hours on end requires a lot of energy!
So, there you have it - your ultimate guide to surviving and thriving in SoCal's music festival scene. As the beat drops and the crowd roars, remember to live in the moment and savor the magic. After all, music is the food of love, so play on!
~Alex